PRESS RELEASE: Public Relations RFP Online Tools Launched to Improve, Streamline PR Agency Hiring Process
NEW YORK, NY, April 29, 2020 – The public relations industry's first online RFP and RFQ agency selection tools and customizable templates are now available to help clients streamline public relations agency or consultant hiring using search and services platform CommunicationsMatch[1].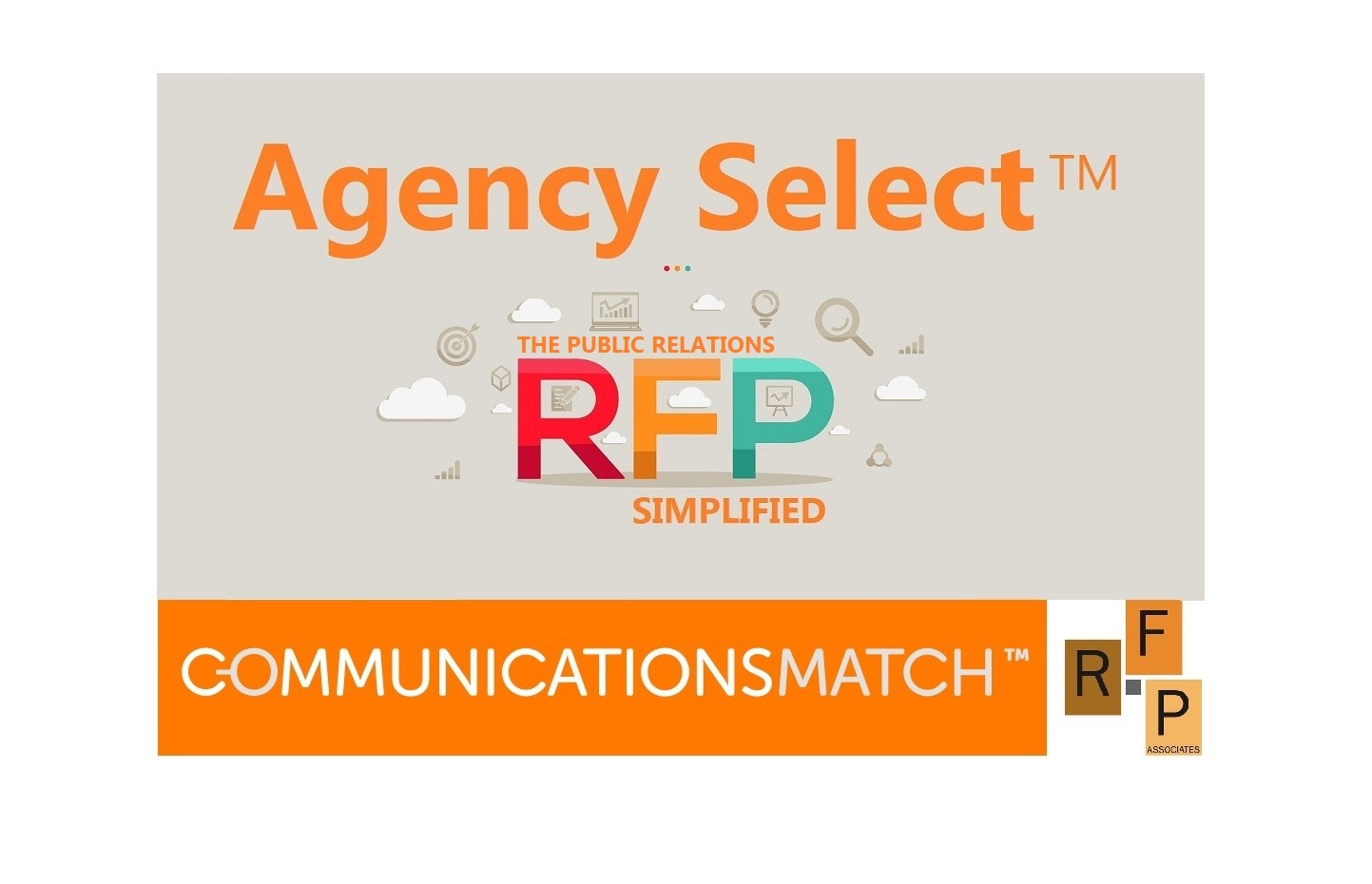 The new Agency Select RFQ/RFP process, developed by CommunicationsMatch in partnership with agency search firm RFP Associates[2], offers client organizations an integrated, secure, and low-cost way to issue an RFQ or RFP to any of the 6,000 agencies and professionals on the CommunicationsMatch platform with areas of expertise that match needs. The new tools help client organizations evaluate and select the most qualified agencies for an assignment and achieve better search results.
"Our Agency Select tools help client organizations use the same disciplined approach to engaging agencies and consultants that they use to hire key employees," said CommunicationsMatch founder & CEO, Simon Erskine Locke. "The best practices, questions and criteria we identified in our research last year with RFP Associates are built into Agency Select — which will help hiring organizations not only select the most qualified agency partner, but help ensure stronger program outcomes and longer agency relationships."