RFPs: Everything You Need to Know About the RFP Process
RFP's are a mutually beneficial process. For the stakeholders, they create an atmosphere of competition where hopeful candidates can put their best feet forward in an attempt to win attractive opportunities. RFPs tell invited bidders, "Our door is open, come and make your best case."
For vendors, RFP's are a rare chance to look at clients and their project descriptions before any contracts are signed. This gives a vendor greater independence in choosing who to serve. Imagine discovering a client has no direction or professionalism BEFORE you've decided to work with them and being able to run full stop in the other direction. 
Additionally, having expectations ironed out from the start will help your agency or organization determine if you're really a good fit. While getting paid is great, getting paid for a job your team delivered on perfectly is even better. 
Who writes the RFP?
A request for proposal is an employee's opportunity to advocate for themselves, their team, and what they need. Being so, an RFP should be written by the main stakeholders in a project.
For example, you wouldn't ask the head of finance to write an RFP for a new website design. This would be assigned to the team that most often works with the company website, such as the site administrator or the content team, depending. 
The person or team who writes the RFP should be knowledgeable about the project and have some clearance for decision-making. Part of the RFP process is choosing a vendor to carry out the project, and only those invested in its success can make the best decision possible.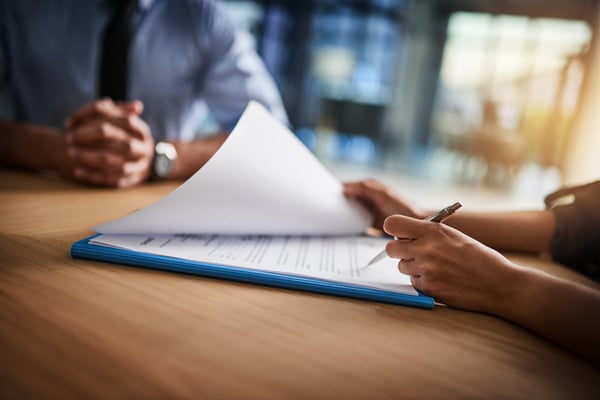 While CEOs and other higher-level executives may have daily visibility into the process, they are not often the ones expected to make the request.

Another part of writing an RFP is including questions for vendors to answer or address in their response. These questions can be things such as, "what is your strategy for website design," or "what is your success rate at completing a project during the given timeline?"